How Republican resolve led to stronger state drug possession reforms
From the 2021 Washington State Supreme Court's State v. Blake ruling to the 2023 special session that resulted in the new bipartisan policy that balances accountability with treatment and recovery options — learn how Republicans fought against decriminalization of hard drugs and for common-sense solutions to the state's drug crisis. Read more →
Statements
The Washington State Legislature passed a compromise bill on the possession of hard drugs such as fentanyl today during a one-day special session. Senate Republican Leader John Braun and House Republican Leader Drew Stokesbary provided the following comments in response… Read more →
The state House of Representatives voted 83-13 Tuesday afternoon on new language to the so-called "Blake Fix" drug possession measure, Senate Bill 5536, after an earlier version failed to pass the House floor on April 23, the final night of the 2023 regular session. The Senate approved the bill Tuesday morning, 43-6… Read more →
Rep. Peter Abbarno, R-Centralia, released the following statement today after the Legislature passed a new version of Senate Bill 5536, a measure to criminalize possession of controlled substances… Read more →
Speeches & analysis
House floor debate
The Seattle Times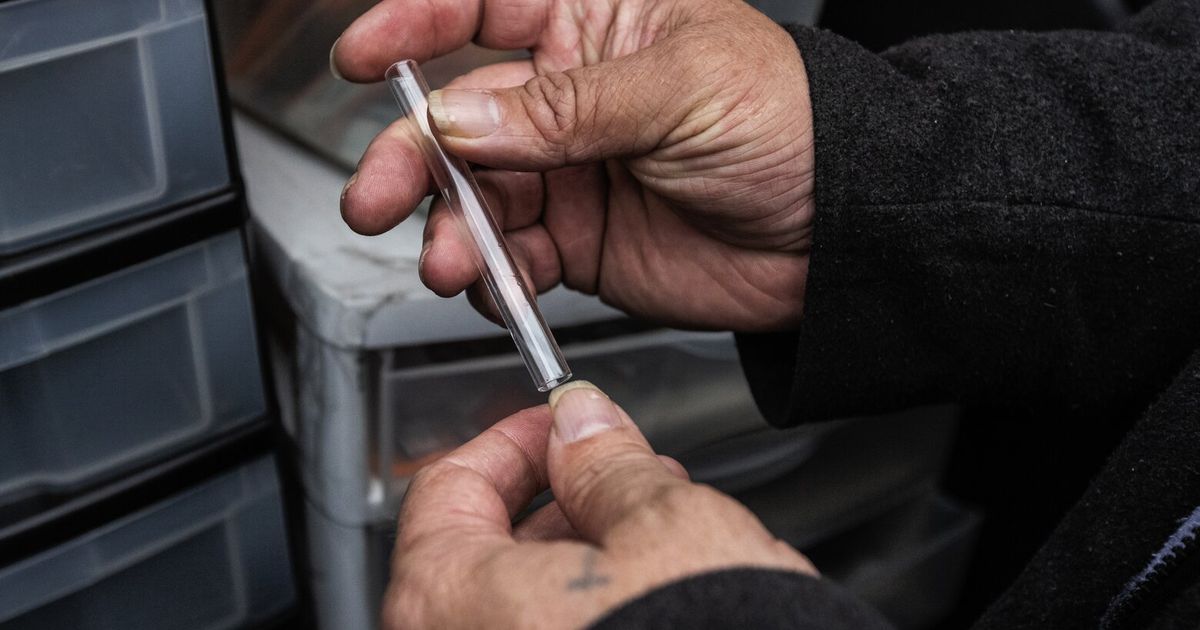 Communities across Washington state are demanding the Legislature take action to address our drug crisis — from the criminal justice system to treatment alternatives… Read more →
Reforms focused on accountability and compassion
The Blake issue | 2021 legislation session
In February 2021, the Washington State Supreme Court ruled in State v. Blake that Washington's felony drug possession statute was unconstitutional because it criminalized possession even when a person did not knowingly have drugs. In response, two months later the Legislature passed Senate Bill 5476 in the 2021 legislative session. The measure reduced the criminal penalty for possessing an illegal drug like fentanyl, heroin and methamphetamine from a felony to a misdemeanor. State lawmakers set the provision to expire on July 1, 2023.
2023 legislative session | Senate Bill 5536 | Drug possession, paraphernalia and treatment
State lawmakers entered the 2023 legislative session knowing they had to pass legislation or there would be no criminal penalty in state law for possession of drugs after July 1, 2023. In the absence of a state law, local governments could adopt their own local ordinances.
A potential bipartisan solution emerged in the Senate in late February. Senate Bill 5536 passed the Senate with bipartisan support on March 3. The measure also had the support of many House Republicans. Unfortunately, House Democrats made significant changes to the bill and waited until April 11 to pass their amended version. The Senate refused to accept this amended version on April 21. Throughout the process, Republican negotiators continued to share their policy priorities with Democrats and stakeholders.
Sadly, this is not the bipartisan support bill that we would like to see, one that we were working on compromise — this is not it. In reality, I think this is more dangerous than doing nothing, Madam Speaker… This takes away all local control. It doesn't share the values of me, my community or the state of Washington, and I'd ask for a no vote.
—Rep. Peter Abbarno, on the House floor April 23, arguing against the conference report on SB 5536
To work out differences between the two versions of the legislation, a conference committee was formed with just two days left in the legislative session. That committee produced a purely partisan, ill-fated report (new version of the bill) that came to the House floor for a vote on the last day where it was destined to fail. And that's exactly what happened. The measure failed on a 43-55 vote, with 15 House Democrats joining all House Republicans in opposition. You can watch House Republican floor debate highlights here.
The legislative session then ended on April 23. Democrats and Gov. Jay Inslee attempted to blame Republicans, but the argument fell flat and they were called out by the media.
Republicans continue to work for reforms focused on accountability and compassion
The day after the legislative session ended, Republicans held a news conference and began meeting with reporters, editorial boards, stakeholders, and constituents to explain their policy priorities and opposition to the latest version of Senate Bill 5536.
On April 30, House Republican Leader Drew Stokesbary, Rep. Gina Mosbrucker and Rep. Peter Abbarno sent a letter to Gov. Jay Inslee, Speaker of the House Laurie Jinkins and Senate Majority Leader Andy Billig outlining House Republican policy priorities and what it would take to get to "yes" on a new version of Senate Bill 5536.
House Republicans believe these requested policies are reasonable, important and reflect the values of our communities. We remain committed to finding a meaningful solution that will strike a balance between compassion for those who are struggling with drug addiction and accountability to ensure they seek and remain committed to recovery and become positive contributors to their communities.
—Reps. Drew Stokesbary, Gina Mosbrucker and Peter Abbarno, in letter to Gov. Jay Inslee
On May 2, Gov. Jay Inslee announced a special session for May 16. House Republican Leader Drew Stokesbary released a statement that day. House Republicans continued to go on radio programs, send out email updates, and utilize other legislative communications to discuss the issue publicly.
On May 5, Rep. Gina Mosbrucker and Rep. Peter Abbarno accepted an offer from The Seattle Times to write an op-ed on the issue. House Democrats declined a similar offer.
A bipartisan compromise emerges
For three weeks, House Republicans negotiated with the three caucuses to find a bipartisan compromise that could pass the Legislature and be signed into law. That new legislation emerged on May 15 and a tentative agreement was announced.
Republicans wanted several changes on key issues from the failed conference committee report. Below is what Republicans requested and what happened on these key issues in the new legislation.
Republicans wanted a definition of use.
Republicans wanted to increase criminal penalties to a gross misdemeanor or felony. Republicans also wanted to limit 180-day maximum to the first two convictions, with third and subsequent convictions reverting to existing state laws on a gross misdemeanor with a maximum of 364 days.
Republicans wanted local governments and communities to have more control on drug paraphernalia policies.
Republicans wanted individuals seeking treatment in recovery residences to be separated from individuals who are actively using drugs.
Republicans wanted assurance children would not be present at health engagement hubs when adults are actively using drugs.
Republicans wanted mandatory public hearings so members of the communities have a voice in the decisions.
2023 special session | Senate Bill 5536
On May 16, state lawmakers returned to the Capitol for a one-day special session. The new version of Senate Bill 5536 passed the Senate first on a 43-6 vote. It then went to the House where it passed on a 83-13 vote. The measure was signed into law later in the afternoon.
Learn more about the various parts of Senate Bill 5536 (special session striker), including comparisons to previous versions of the bill, in this document created by non-partisan staff.
This bill isn't perfect, but it is a strong step in the right direction and addresses major shortcomings in the law that has proven to be such a failure these past two years. This policy will provide opportunities to those who seek treatment for drug addiction and hold accountable those who refuse it.
—House Republican Leader Drew Stokesbary and Senate Republican Leader John Braun